Main Content
Non Customized
About
Bel Air – Holmby Hills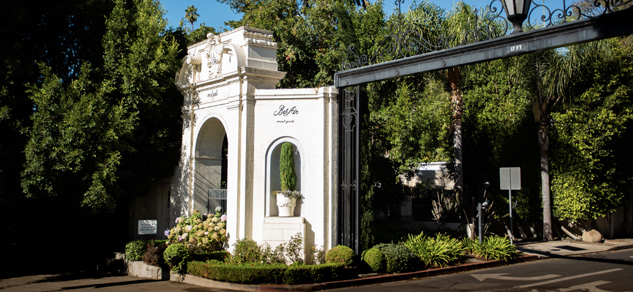 Bel Air
Considered one of the most affluent and desirable neighborhoods in the world, Bel Air is nestled in the rolling foothills of the lush Santa Monica mountains. The crown jewel of a prestigious section of the city known as the Platinum Triangle, which also includes Beverly Hills and Holmby Hills, Bel Air offers some of the most valuable and sought-after properties in Los Angeles. Upon entering the gates of Bel Air off world-renowned Sunset Boulevard, elegant estates enclosed by towering hedges designed to provide residents with the utmost of privacy, sit in harmony with the natural beauty of the area.
An exclusive enclave with just 8,000 inhabitants residing in the six square miles which it encompasses, Bel-Air is home to movie stars, professional athletes and a variety of industry and corporate movers and shakers. More than 77% of its residents hold a bachelor's degree or higher.
Bel Air – Holmby Hills
Real Estate
Bel Air Real Estate
These magnificent properties are offered from anywhere between $2 million for a modest, fixer-upper to $50 million and higher for an expansive, elegantly landscaped piece of land complete with a state-of-the art immense mansion.
Sweeping city and ocean views are offered in many of the properties that edge one of Los Angeles' most notable thoroughfares, Mulholland Boulevard.

Bel Air – Holmby Hills
Lifestyle
Bel Air Lifestyle
Although Bel Air is primarily a residential area, it is also home to the world famous Bel Air Hotel, the Bel Air Country Club and is just a quick commute to Beverly Hills.
Bel Air also offers some of the most sought-after and highly-ranked public and private schools in the city. Schools vary according to address. Visit the site, https://explorelausd.schoolmint.net/school-finder/home
Enter an address or zip code to access all public schools within the district.
For a list of excellent private schools within reasonable distance call Caroline for the list.