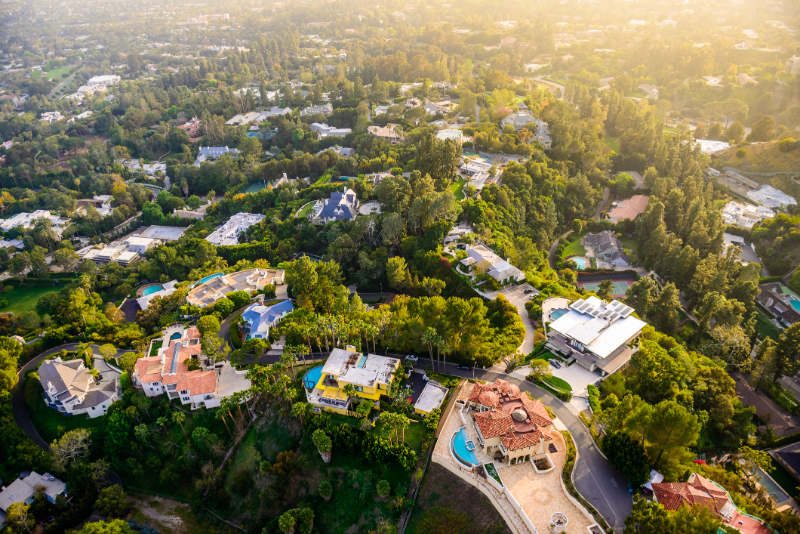 To say that the real estate market over the last few years has been tumultuous would be an understatement. 2022 was a year of recalibration for the US housing market, marked by extreme highs and lows. The first 7 months were a buying frenzy resulting in the highest of sales prices, followed by a dramatic slowdown of closings in the latter half of 2022.  Rising mortgage rates and rent prices, coupled with high inflation, put a lot of pressure on consumers. Home buyers were forced to put their home purchase on hold, while sellers had to adjust to low demand and lower their initial list price. 
Coming from the pandemic-induced housing boom of 2021, the sudden market cooldown caused a lot of anxiety over the future of the Los Angeles housing market. But an understanding of these trends within context can help you better prepare for your real estate investment in the year ahead.
To help you get started on your real estate journey, our guide will provide you with an overview of recent market updates and trends, an analysis of major factors currently influencing home prices and sales, as well as the best ways to navigate the housing market and make the right financial decisions.
OVERVIEW OF THE LOS ANGELES HOUSING MARKET
Los Angeles County Market Update 
(December 2022)
For single-family detached homes 

Median price
$ 799,670
Down 4.4% from November 2022
Down 3.2% from December 2021

Home sales
47.7% decrease from December 2021
Up 3% from November 2022
Down 25.2% from January 2022 (year-to-date)

Inventory
3.1 months of supply
Down 13.9% from November 2022
Up 138.5% from December 2021
(data from theCalifornia Association of Realtors(CAR))
Mortgage Rates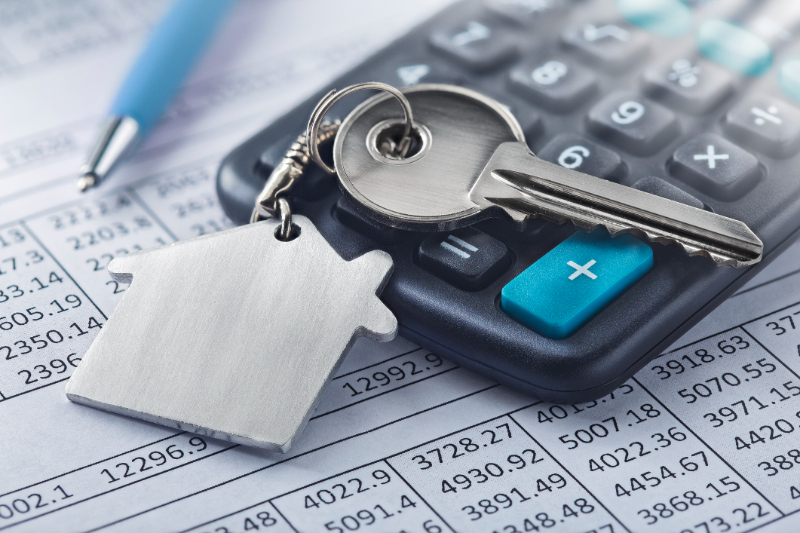 Here's a breakdown of the  Los Angeles housing market throughout 2022, and how it will influence the market in 2023. 
Rising mortgage rates were an effort to control inflation
The pandemic not only affected our daily living conditions, it had an enormous effect on the housing market. Although, already an emerging phenomenon,  "Zoom Towns," exploded when remote work became the norm. These communities became investor hotspots. An already heated market became supercharged leading to skyrocketing property values, and exacerbated housing affordability issues for locals. 
In order to curb ballooning home prices, the Federal Reserve increased mortgage rates to nearly 7% in October and November 2022, which is the highest it's been since 2002. The mortgage rate hike was steep when compared to 2021, where rates were below 3%.
Purchasing power will remain low in 2023
Many buyers might continue to put their home purchase on hold this year, since mortgage rates are projected to stay high due to stubborn inflation rates and other economic concerns such as labor and worker shortages.
Based on historical data between 2013 and 2021, as well as housing data expectations from 2022, Realtor.com predicts that average mortgage rates will reach 7.4% in 2023. This would mean the typical monthly mortgage payment to be around $2,430 or 28% higher than the previous year. 
The California Association of Realtors (CAR) has a more positive outlook, predicting that the 30-year fixed mortgage interest rates will stay at around 6.6% in 2023. 
Home Sales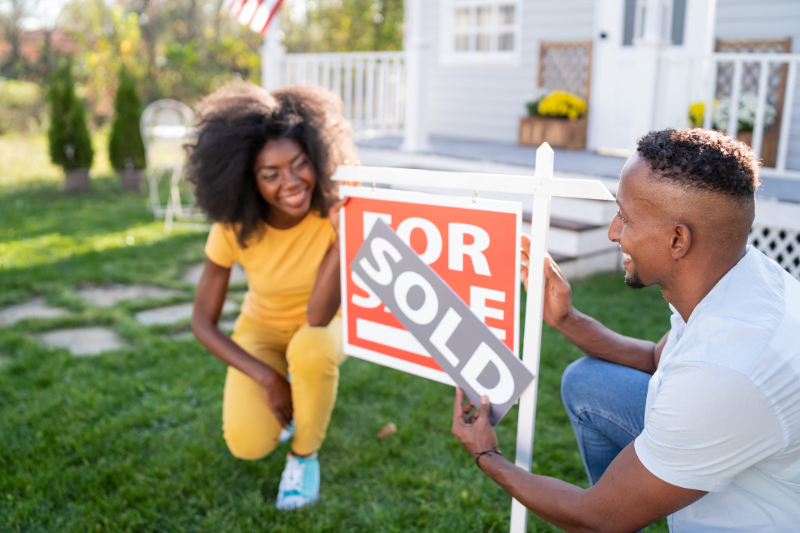 After two years of record-breaking sales and exponential price growth, the US housing market is now experiencing a much-needed correction. Here are some key points about home sales in 2022, and what you can expect in 2023:
2022 ended with a cool market
A total of 5.62 million homes across the United States were sold in November. This is a 16.6% decrease in sales when compared to the 6.74 million homes sold in 2021. This month also had the sharpest declines in 2022, going down by 37.4% year-over-year with just 376,000 homes sold. 
In Los Angeles, December 2022 sales went down by 47.4% compared to December 2021, but were 3% higher compared to November 2022. It's important to note that the year-over-year change seems drastic because it is compared to a year of historically high home sales. When compared to pre-pandemic years, the Los Angeles housing market performed relatively well. 
The luxury market came out of 2022 unscathed
The luxury real estate market may have had less sales in 2022 when compared to 2021, but it still set the second highest total on record at 44 sales for the $50 million+ property sector. This shows that the ultra luxury housing market has been resistant to the trends in the broader market, and is barely affected by rising interest rates and recession fears. 
Some of the year's biggest deals – such as the $126 million sale of a Bel-Air estate and $119.868 million off-market sale of a European villa in Holmby Hills  – happened in Los Angeles.
Home sales are expected to continue its slowdown in 2023
There's a high chance that the Federal Reserve will raise mortgage rates even further before ending their tightening policy. Paired with high home prices, home sales are expected to decline by 14.1% in 2023, amounting to a projected total of 4.5 million sales. This will be the lowest number of sales the US housing market has seen since 2012 (with 4.66 million sales).
In California, sales for existing single-family homes are expected to decline by 7.2% (333,450 units) in 2023. 
Home Values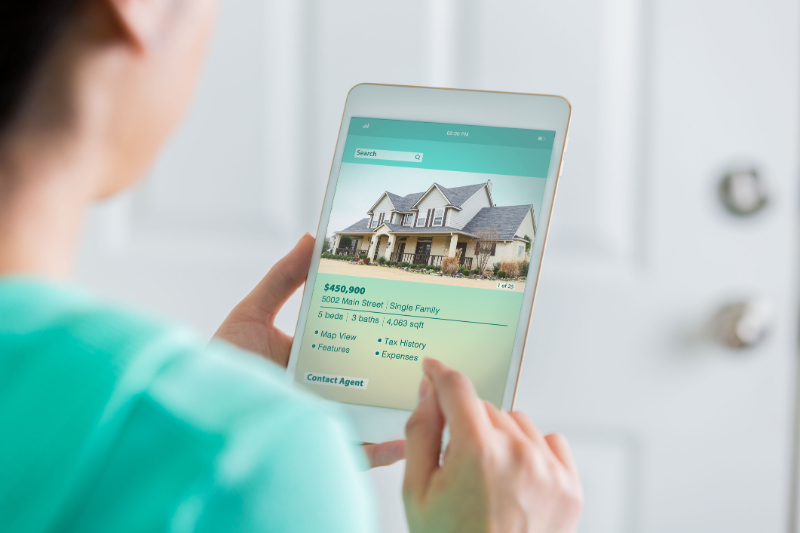 The recent skyrocketing prices of homes throughout the United States made the real estate market more difficult and competitive for buyers. But with high mortgage rates moderating demand in the latter half of 2022, price appreciation slowed, and major cities like Los Angeles even experienced a decline in home price growth. 
But like all things in the housing industry, it's crucial to look at context and nuance. Here's what you need to know:
Los Angeles home values remained high despite cooling demand
Extremely high buyer demand and low housing supply in 2021 and 2022 caused the national median sale price to peak at an all-time high of $430,365 in May 2022. Mortgage rates began to increase around the same time, which quickly moderated demand and brought down the median sale price to $394,000 by November. However, this median price is still higher than 2021's record high of $386,000 in July. 
The 2022 US housing market was also marked by record-breaking listing price drops, with 14% of active homes for sale lowering their listing prices. October, in particular, recorded 22.6% of total listings lowering their prices. This indicates that buyers are bidding low, and many sellers – eager to close on stale listings as soon as possible – are agreeing to sell for a lower price. 
However, major coastal cities tell a different story. The areas that had the highest rates of bidding wars were Boston, at 69.8%, and Los Angeles, at 67.7%. On a national level, bidding wars declined from 72% to 35% between February and November 2022.
Los Angeles was one of the most expensive metro areas in 2022
California metros have always been some of the most expensive housing markets in the country, and this was exacerbated by rising costs of living and mortgage rates. 
Six of the top ten most expensive cities to buy a home in 2022 were in California, including Los Angeles. The median sale price reached $850,000, which amounted to a 7% year-over-year increase. The most expensive city was San Francisco, which had a median sale price of $1,505,000 and a 0.3% year-over-year increase.
Owning a property is still one of the best investments you can make
High home values can make the housing market more challenging for buyers, but it has also allowed the average homeowner to gain around $34,000 in equity over the past year. This shows that purchasing a property is still one of the most stable and lucrative investments you can make, especially during times of economic turbulence such as a global pandemic or a mild recession. 
California saw an average equity gain of $37,000 in the 3rd quarter of 2022. Los Angeles, in particular, is one of the least challenged in terms of negative equity or decline in home value, with a negative equity share of only 0.8%. 
2023 might bring a more buyer-friendly market
Between December 2021 and December 2022, median sold prices in Los Angeles went down from $826,500 to $799,670, declining by 3.2% year-over-year. This downward trend is expected to continue well into 2023, providing opportunities for some buyers who were outbid or pushed out of the market by the pandemic price surges.
Moreover, with the housing market is still shifting and recalibrating, the statewide median home price is projected to decline by 8.8% in 2023. According to Business Insider, 2023 will generally be a slow year for California, with more active listings, less competition, and fewer bidding wars.
Compared to the past two years, the 2023 Los Angeles housing market will generally offer a more favorable environment for home buyers and investors.
Housing Inventory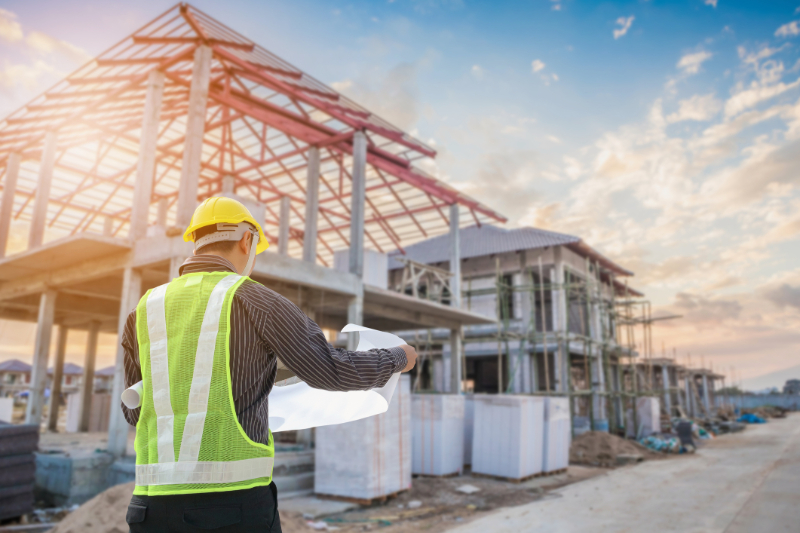 Housing shortage has been one of the biggest issues in the real estate industry since late 2020. But with the market undergoing a process of correction and recalibration, we may start to see improvements in terms of housing supply. 
Housing inventory improved, but were still below ideal supply levels
With demand going down, the national housing inventory was able to recuperate from the pandemic housing frenzy. In November 2022, homes listed for sale increased by 11.2% compared to November 2021, with around 2.7 months of supply. While this is a vast improvement from the previous year, it still fell short of the standard 3-6 months of supply, which would indicate the housing stock in the area met the buyer demand.
Homes for sale are staying longer on the market
As the housing supply increased and buyer activity slowed down, homes for sale spent more days on the market. Specifically, homes for sale spent an average of 24 days on the market throughout 2022, which is an 8.4% increase compared to 2021. In November 2022, listings spent around 37 days on the market. 
There will be more housing options to choose from in 2023
Realtor.com expects a 22.8% average increase in existing homes for sale in 2023. Although housing inventory might still trail behind pre-pandemic levels, it will be a drastic improvement from 2022. Home values are projected to grow as well, but at a much slower and sustainable rate of 5.4%. Both of these trends will give buyers not only more housing options to choose from, but also more negotiating power and buyer-friendly concessions.
Challenges and Opportunities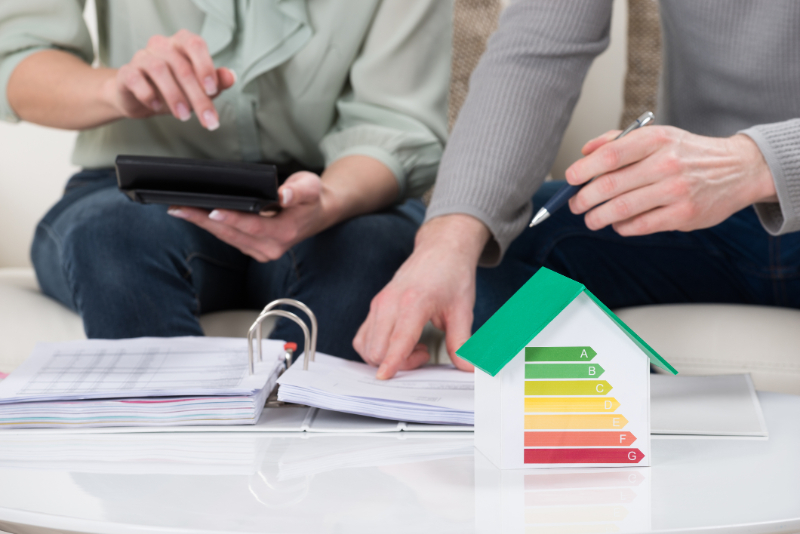 According to Realtor.com's 2023 Housing Market Forecast, the moderation – and decline – of home price growth has kept sellers and demand in check, but it won't be enough to fully swing the market towards the buyers' favor. The 2023 US housing market will most likely become a "nobody's market," which can be both challenging and full of opportunities for buyers and sellers.
Tips for Buyers
Despite the affordability challenges brought about by higher mortgage rates, homebuyers have more opportunities in 2023. With more homes for sale that spend longer days on the market, you can expect less competition and more options.
However, well-priced and highly desirable homes will likely be snapped up quickly. It's important to be prepared and have expert real estate professionals on your side to help you find and negotiate for the best properties in Los Angeles.
Here are other things you need to keep in mind before your foray into the Los Angeles housing market in 2023:
Don't base your home buying strategy solely on market predictions. Although this advice sounds ironic in an article about market forecasts, it's important to remember that at the end of the day, buying a home is a personal financial decision. Not only will buying a home depend on your needs and financial situation, but also your preferred lifestyle and plans for the future. If you find a property in an ideal location that fits your needs and budget, then it may not be wise to wait to see what the market will do and instead make a strong attempt to secure the property. 
Know your budget and the kind of home you can afford.While the pressure on buyers has eased somewhat, it's crucial that you stay objective and realistic during the home buying process. According to CAR's latest buyer's guide on Los Angeles (as of writing), the average interest rate is 6.36%, and home prices can fall anywhere between $577,000 (median price for 1-bedroom properties) to $2,400,000 (median price for 4-bedroom homes). Staying within these expectations or even adding more to your budget to accommodate less of an interest drop would be prudent. 
Tips for Sellers
One of the biggest problem sellers are facing right now is how to price their home competitively. In December 2022, around 36% of sellers lowered their original listing price, while only 31% of buyers paid over list price. 
Many sellers are still in the 2021 mindset, making them price their home according to a market which has radically moved on. Not only will this discourage potential buyers, but it will also mean your property will stagnate on the market, making it seem undesirable. Working with an expert real estate professional – particularly one that is familiar with the community or neighborhood you're eyeing – is the key to pricing your home right. 
Navigate this lucrative market with an expert Realtor
With more than 12 years of experience in global luxury real estate, I have helped clients from all over the world find their dream home in Los Angeles. My name is Caroline Fleck, a licensed California Realtor, Global Luxury Specialist, and long-time member of Coldwell Banker Realty's International Presidents Premier, a group consisting of the top 1% of Coldwell Banker agents across the globe.
My confidential and personalized services, paired with my in-depth market knowledge and strategic negotiation skills, brings a smooth and successful real estate transaction. Get in touch with me today! You can call me at 310.508.5979, send me an email, or contact me here!